I started my first business at age 13 – a babysitters club
and shortly after a refreshment-selling platform, a hairstyling business for kids and I started tutoring.
WHAT REALLY LIGHTS ME UP IS
making people feel that they can achieve their goals and that they can do everything that's important to them. I know all too well how the journey of juggling home and business or home and career can get really lonely and I hope to be a cheerleader and a teacher showing how
"you really can do this".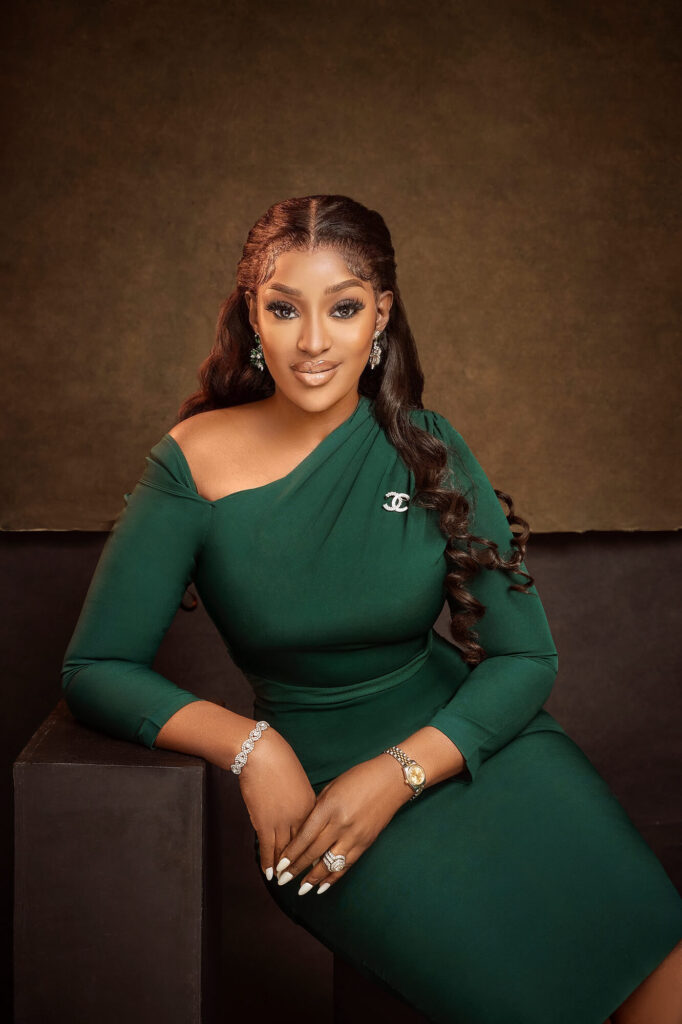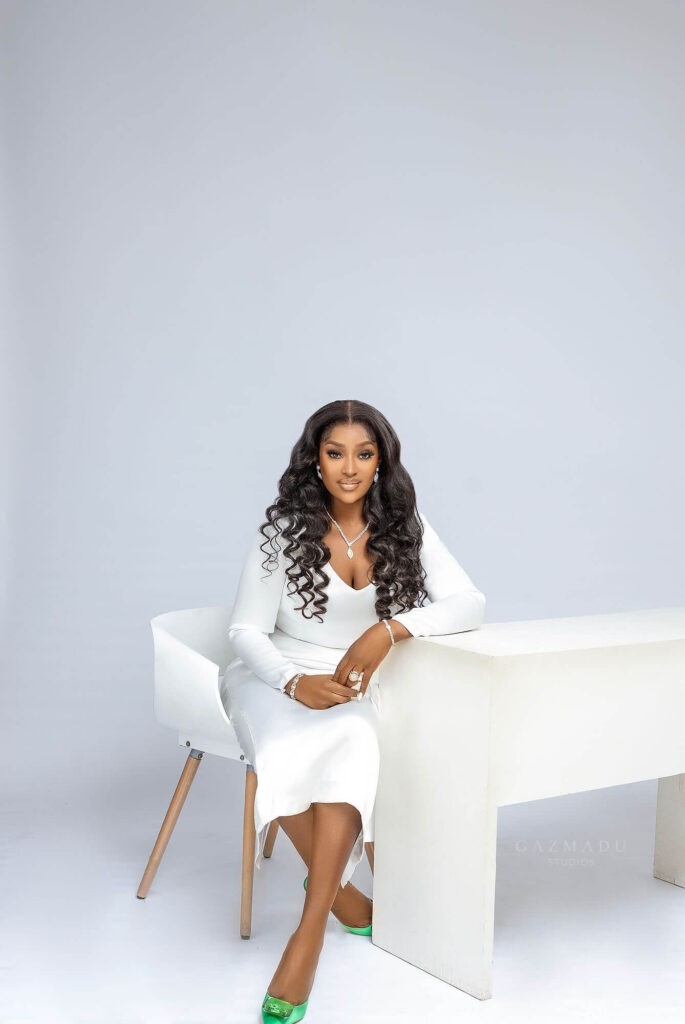 I've always worn multiple hats and have managed to soar through it all.
Little did I know, that years later and relocating to another Continent would inspire me to share what has always seemed so natural to me.
I'm a mother to two young boys and I take that job very seriously. They are major reasons why my passion for structure has propelled me because they deserve a present mother who prioritizes them.
You can manage your home with ease and less of a headache, you can soar in your workplace while juggling extracurricular activities and raising kids, and you can open a business with multiple locations and take a vacation without thinking your hard work will come crashing down.
A Daughter | A Wife | A Mother | A Friend | A Mentor | A Business Tycoon | A Structure guru | A Wellness enthusiast | An Innovator | An Energy economist | And a whole lot more.
I promise you, it can be done.
ORÍKÌ and Innovations go hand in hand
ORIKI Group has 7 subsidiaries providing wellness and spa services, to manufacturing for other brands, retail product ranges, a training institute and more. The latest innovation is UNWIND, the tech arm of the Group; a mobile app that delivers professional massages, facials, nail services and waxing to clients on demand in the comfort of their space. UNWIND is the Uber for the wellness & spa industry.
Joycee is currently on a mission to develop 500 ORÍKÌ Spa locations in the next 5 years through the ORÍKÌ Franchise opportunity and ORIKI-owned locations.
Alongside her passion for helping to solve the unemployment gap in Africa, she launched the ORÍKÌ Training Institute (OTI) in November 2021. OTI is a leading spa training institute committed to supporting spa, wellness businesses and industry professionals across Africa by providing training, consultancy services and influencing industry standards.
The Manufacturing arm of the Business, currently contract manufacturers for dozens of brands across Africa and beyond and offers private label services for brands.
ORIKI Group is on a mission to democratize wellness and to leave a piece of Africa with consumers around the world by creating farm to skin products, wellness centers, empowering farming ecosystems and instilling skinfidence for rejuvenation and pampering.
The most recent transformation to hit the wellness industry in Africa is being birthed through ORÍKÌ.
UNWIND by ORÍKÌ is a tech app that is the first of its kind in Africa to bring wellness on demand. 
With UNWIND, your wellness is our priority and we've taken wellness beyond our walls so that our customers have more ways to get well, relax, rejuvenate and stay well anytime, anywhere.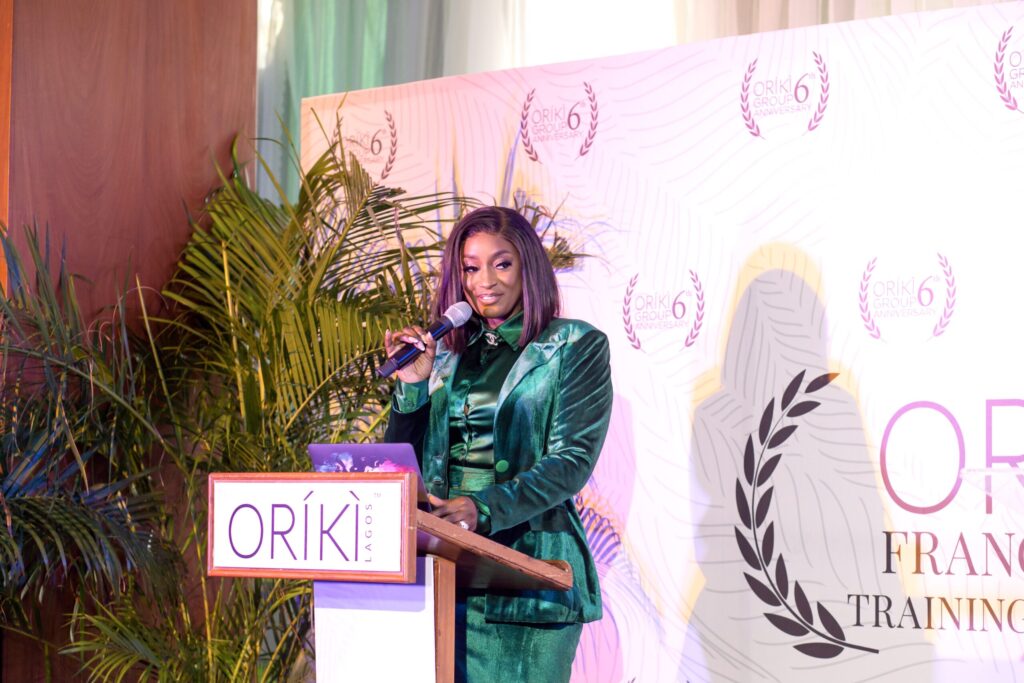 Before ORÍKÌ
Prior to building ORÍKÌ full time, I worked for the United Kingdom's Department for International Development's (DFID) infrastructure assistance program in Nigeria, the Nigerian Infrastructure Advisory Facility (NIAF) as the Technical Assistant on Research, Analysis and Informatics (Performance Monitoring) to the Honourable Minister of Power for 2 years. In this role I worked on the ongoing reform, privatization and future policy strategy for Nigeria's power sector during the Presidency of Goodluck Ebele Jonathan.
then Started an energy brokerage firm
She began her career in the power sector at Constellation Energy, a Fortune 100 company in New York, the United States working on energy and commodity pricing and at the age of 23 she started a successful energy brokerage firm focused on the supply of renewable energy, natural gas and electricity across four states in the USA.
move to Nigeria
A few years later she decided to move to Nigeria, having never been before, to pursue her ambition of contributing to the realization of stable and reliable electricity for all.
contributions to the power sector in Nigeria
Subsequent to consulting for the Nigerian Federal Government, she commenced work in Nigeria in the Renewable Energy Research and Development Team at the Nigerian Electricity Regulatory Commission (NERC) where she created policies for incentivizing renewable energy investment for the Federal Government of Nigeria. Joycee was a part of the team that developed the renewable energy tariffs that still hold today for investment in Nigeria's power sector.
world economic forum events
As the former Curator of the World Economic Forum Abuja Global Shapers Hub a highly selective group of young people around the world, creating valuable impact in their communities, Joycee led a team comprised of 21 entrepreneurial young leaders, on a number of community initiatives focused on education, youth unemployment and entrepreneurship. She has been selected to attend three World Economic Forum events around the world and has been an invited speaker on leadership, youth development, energy access and energy solutions in emerging countries.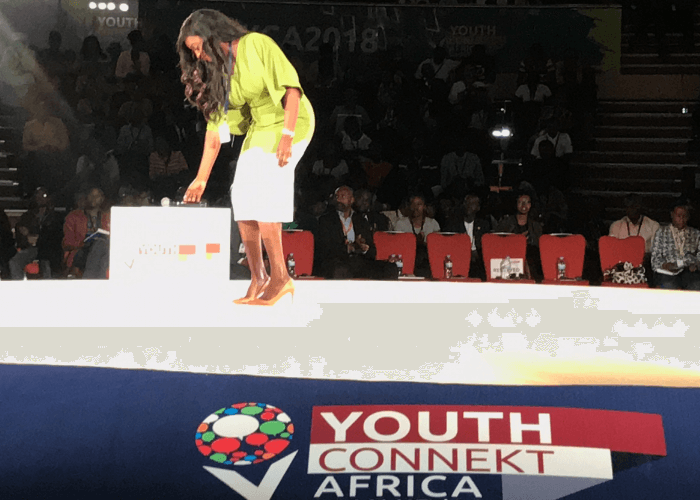 tackling youth unemployment
One of the staple initiatives during her tenure as Curator was the development of Employability & Entrepreneurship Workshops, which have reached over 2000 young people in Nigeria thus far. The project aims to tackle youth unemployment in Nigeria by delivering employability skills, entrepreneurship training and jobs. One of Joycee's long term aspirations is to be a mass employer of labor in developing nations and growth markets and she intends to achieve this by utilizing her company - REDESOL Group 'Resource and Development Solutions,'- dedicated to making an impact on the Continent by investing in the resource potential across various sectors including energy, commodities and agriculture.
Building ORIKI EMPIRE
In 2014 I embarked on building ORÍKÌ, Africa's leading tech enabled wellness, self-care and personal grooming chain. ORIKI is the first and only all-natural personal grooming brand in Nigeria to operate a luxury wellness spa chain with multiple locations coupled with its own manufactured product line which uses all natural, clean, and potent ingredients. Through a distinctive mix of offerings including the farm to skin product range, a manufacturing division, diverse spa treatments, the ORIKI training institute for wellness professionals, and the ORIKI Franchise, each aspect of the ORÍKÌ universe speaks the language of originality and confidence, just like the brand name connotes. Our latest innovation is UNWIND, a mobile app for wellness on demand which provides services anytime and anywhere at your doorstep.
Your Transformation Journey Can Start Now
You have read about me and now you know how I started my journey, I'll like to help you along yours.
I strongly believe knowledge is power and I say so because from my story, you can see that I get to do a lot of what I do now by understanding my gifts, my passions and gathering information.
I'll love to speak/coach at your next event, maybe at a school, or work or wherever you need me,
Let me know!